Benefits of Using a Freight Forwarder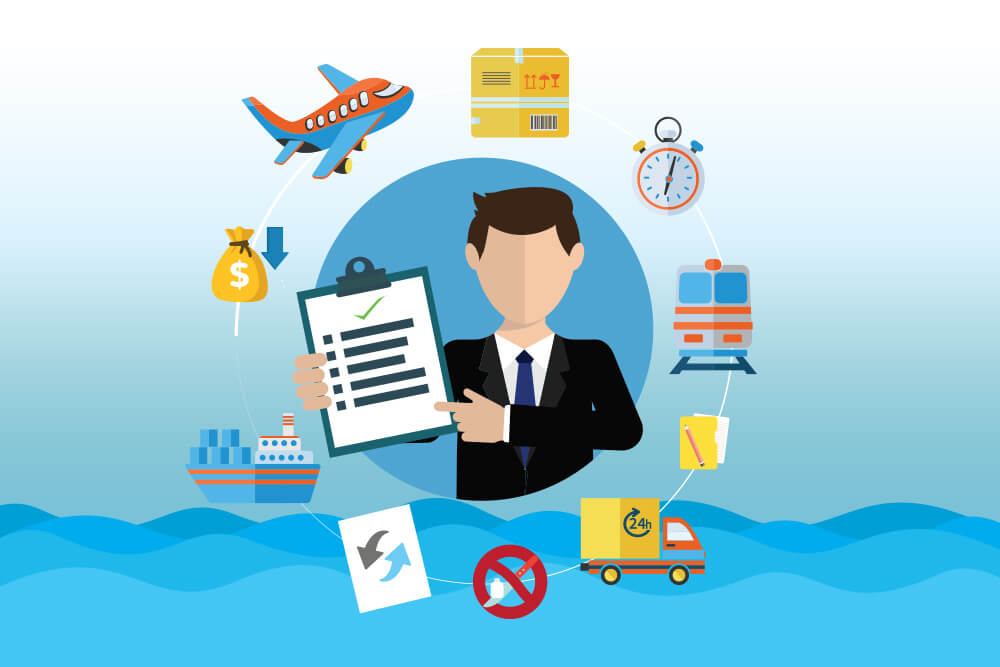 Running a business is incredibly difficult. Keeping employees happy, maintaining quality products, and providing excellent customer service is no walk in the park. But adding international shipping into the mix is simply overwhelming for many companies.
That's where a freight forwarder comes in. Qualified freight forwarders can leverage years of experience and global industry connections to guarantee your products reach their final destination at an affordable price.
From convoluted Customs to unexpected tariffs, a freight forwarder will help you navigate hidden expenses and red tape.
A Freight Forwarder Provides Scalability
For emerging businesses, it can be hard to justify new overhead like warehouses and additional employees. Freight forwarders generally provide their own warehouse infrastructure and logistics staff.
Rather than forming your own logistics department and spending limited capital on hiring, training, and management, let an expert streamline your logistics process. Focus on your core competency and invest resources in product design, marketing, and customer care. The money you save on shipping logistics could pay dividends down the road.
As your company grows, a freight forwarder can grow with you. If you need additional warehouse space when sales spike, trust a qualified freight forwarding company to scale up and meet your needs.
If you have an off-month or sales lag for a quarter, you won't be stuck with sunk costs like redundant staff and unused infrastructure. Although it represents a new cost, hiring a freight forwarder can easily save you time and money in the long run.
A Freight Forwarder Provides Better Shipping Rates
You can benefit from a freight forwarder's shipping volume. If your merchandise is combined with other businesses, you can save a bundle on shipping rates. The shipping industry incentivizes bulk orders, but most companies simply don't have the sales to fill shipments of this size.
As ports around the world continue to crowd with freight backlogs, exporters are being more selective with their shipments. That means that newer companies without established reputations are struggling to ship their merchandise at all. When you partner with a freight forwarder, you can benefit from the long-standing relationships and name recognition that your freight forwarder provides.
A Freight Forwarder Can Audit Your Customs Paperwork and Offer Guidance
Without proper documentation, a shipment can be stranded in bureaucratic limbo. Barring decisive action, these shipments are often delayed or forfeited altogether. Avoid the devastating loss of inventory with the knowledge of a freight forwarder.
A qualified agent can review your paperwork and find any glaring faults. They can also advise you on potential tariffs, taxes, and fees that your merchandise will likely incur in transit.
Unless you are intimately familiar with shipping documentation and Customs requirements, you will have to do hours of independent research or hire an expert. Most freight forwarders have a dedicated document specialist on staff who can walk you through this process.
It's also important to note that rules and regulations regularly change. Even if you successfully shipped something last year, the same terms may not apply. With the advent of new Incoterms in 2020, the shipping industry is adapting in real-time. Enlisting a freight forwarder can simplify your process immensely.
A Freight Forwarder Can Anticipate Legal Issues
Imagine you send a shipment from a foreign port that must arrive in time for the holidays. Any delay or complication could render the merchandise worthless. But disaster strikes. Your products break an arcane law in another country, and you are forced to surrender the entire order.
A freight forwarder can help avoid unexpected legal complications through their exhaustive knowledge of international shipping law.
Anyone shipping food, medical products, or products meant for children should take extra caution. These items undergo additional scrutiny and may be pulled by Customs officials upon arrival.
Freight forwarders anticipate these issues and help you prepare. A small investment in a freight forwarder's services now can prevent a huge loss in the future.
It comes as no surprise that freight forwarders possess the knowledge and connections to guarantee smooth sailing as your valuable merchandise travels across the globe. With years of experience, a competent company can guide you through the frustrating process of international shipping and save you money along the way.
LEVANT EXPRESS TRANSPORT SAL ( SINCE 1930 )
Member of CARGOMASTER GROUP
Charles Helou Ave, Sehnaoui Bldg
P.O. Box 11-0310, Beirut, Lebanon
Tel: +961 1 561 000 | Fax: +961 1 562 000
Website: www.levantexpress.net
Email: info@levantexpress.net