Success Stories & Achievements 2018
Lebanese Mouneh Exhibition – Budapest, December 2018
In collaboration with the Ministry of Agriculture and The Embassy of Lebanon in Hungary, Cargomaster shipped traditional Lebanese foodstuff for an exhibition in Budapest. Cargo contained molasses, coffee, olive oil, wine, arak, jams and different types of syrups. Cargo was consolidated from multiple suppliers in Lebanon, packed and shipped to the venue in Budapest. Cargomaster handled all paperwork, approvals, legalization & documentation.
Beirut Rocks Out To the Scorpions – Beirut Seaside Arena, Oct 2018
German rock-metal band the Scorpions delivered a powerful concert for excited fans at the Seaside Arena on the 27th of October 2018. Stopping off in Beirut on their 2018 Crazy World Tour, the band performed a mix of old favorites from their early days and tracks from their 18th studio album, "Return to Forever," released in 2015. Cargomaster cleared & delivered a 40Ft container including more than 300 packages and fly-cases of musical instruments and accessories. The handling team had to offload and reload cargo outside working hours on a week end. It required a perfect coordination with the engineering team and cargo had to be re-exported urgently for another concert abroad.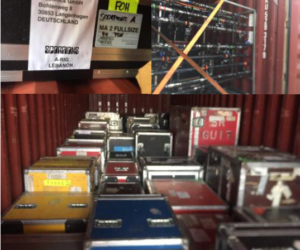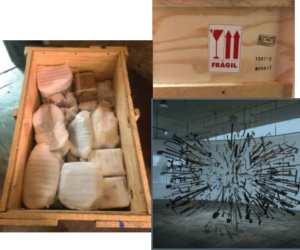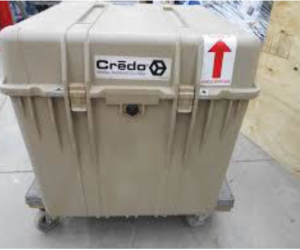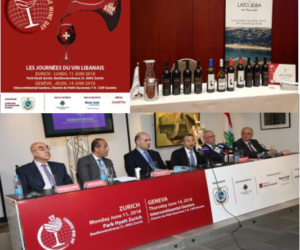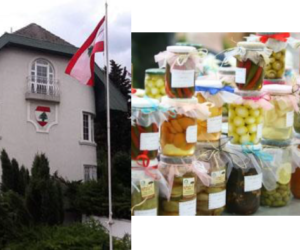 Contemporary Art Exhibition – Tripoli, Sep & Oct 2018
Cycles of Collapsing Progress was a month-long contemporary art exhibition organised by BeMA and STUDIOCUR/ART. It took place at the Rashid Karami International Fair, designed by Brazilian architect Oscar Niemeyer- located in Tripoli, North Lebanon and at the Citadel of Tripoli. Cargomaster shipped Art pieces from 3 different artists in Mexico to the venue in Tripoli on temporary basis as cargo was returned to origin after the exhibition.
Temperature Controlled Medicine – Lebanon & Spain, June & July 2018
Cargomaster shipped medicine from Lebanon to Spain in various cryo-cubes that maintains constant temperatures during a period of 4 days. Different medicines had to be stored at -60° Celsius, -20° Celsius & +2 to +8° Celsius. All cargo was successfully delivered door-to-door in perfect condition and within the norms.
Lebanese Wines Day in Switzerland – Zurich & Geneva, June 2018
In cooperation with the Lebanese Embassy in Switzerland, the Ministry of Agriculture held a Lebanese Wine Day in the Swiss cities of Zurich & Geneva in the presence of a crowd of dignitaries and the participation of some 33 Lebanese wine producers, and with the implementation of Evention. Cargomaster handled the entire logistics of the event including packing & consolidation of cargo & shipping under temperature control until delivery to the venue.